Witness exciting Zone Shows, unique performances and Enchanted Kingdom originals!
Witness exciting Zone Shows, unique performances and Enchanted Kingdom originals!
Witness exciting Zone Shows, unique performances and Enchanted Kingdom originals!
Get a year's worth of magic with our EKsperience the Magic Card! Enjoy special membership perks NOW!
There's always something to look forward to when visiting Enchanted Kingdom. Catch this magical lineup of unique activities and world-class performances
every weekends (and holidays)!
A multi-act theatrical entertainment that combines skit, dance, and music arranged by one of the industry's prominent composers and musical directors, Mr. Tats Faustino. To date, there are eight original musical shows under Enchanté that adds to the range of shows featured at the Eldar's Theater.
NOW SHOWING: ENCHANTED KINGDOM STORY MUSICALE
Named after one of Enchanted Kingdom royalty, Princess Victoria, EK's premiere all-female vocal group showcases a total song and dance performance. The mesmerizing voices of Victoria's Way leave the audience wanting for more. A word of wisdom from these enchanting ladies concludes their act.
Be serenaded by the talented gentlemen of Enchanted Kingdom's all-male pop vocal group, the Kingsmen. Catch Tim, Aaron, Pocholo and Justin LIVE as they put their own spin into numerous musical genres from pop to dance and even throw in a romantic ballad or two!
Witness a spectacular show of wondrous music and dazzling lights in the sky as we paint the heavens with bright colors, all synchronized to Enchanted Kingdom's beloved theme song.
Learn more about the magical world of exotic animals from Isa Garchitorena, a licensed animal enthusiast. Watch these creatures and interact with them in a safe guided encounter.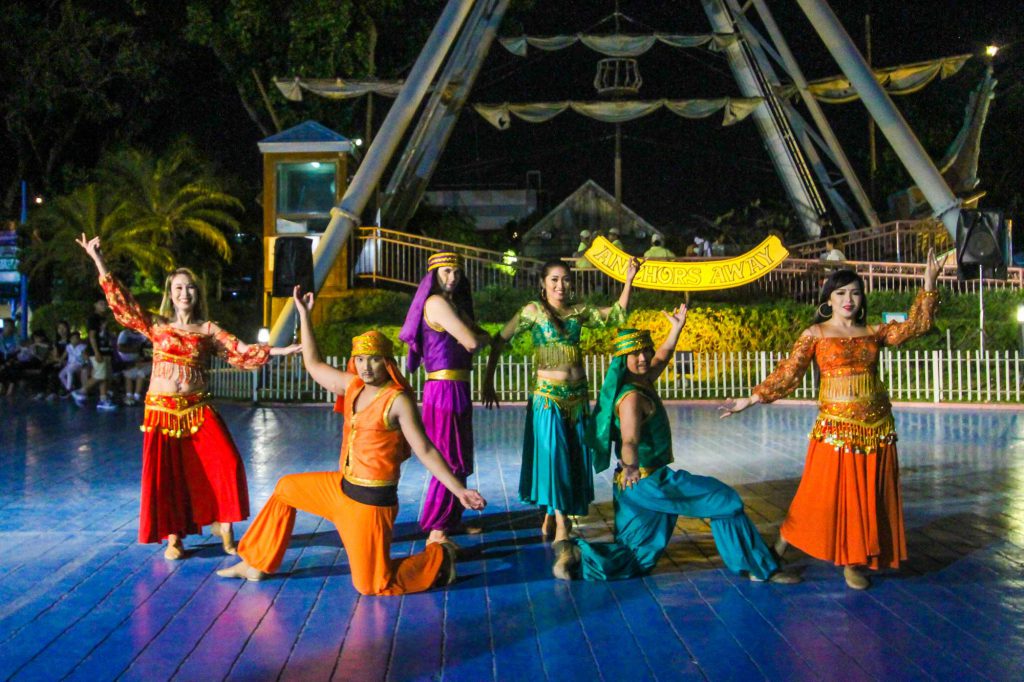 Enjoy a performance inspired by traditional Middle-Eastern culture that combines expressive gestures with complex movements.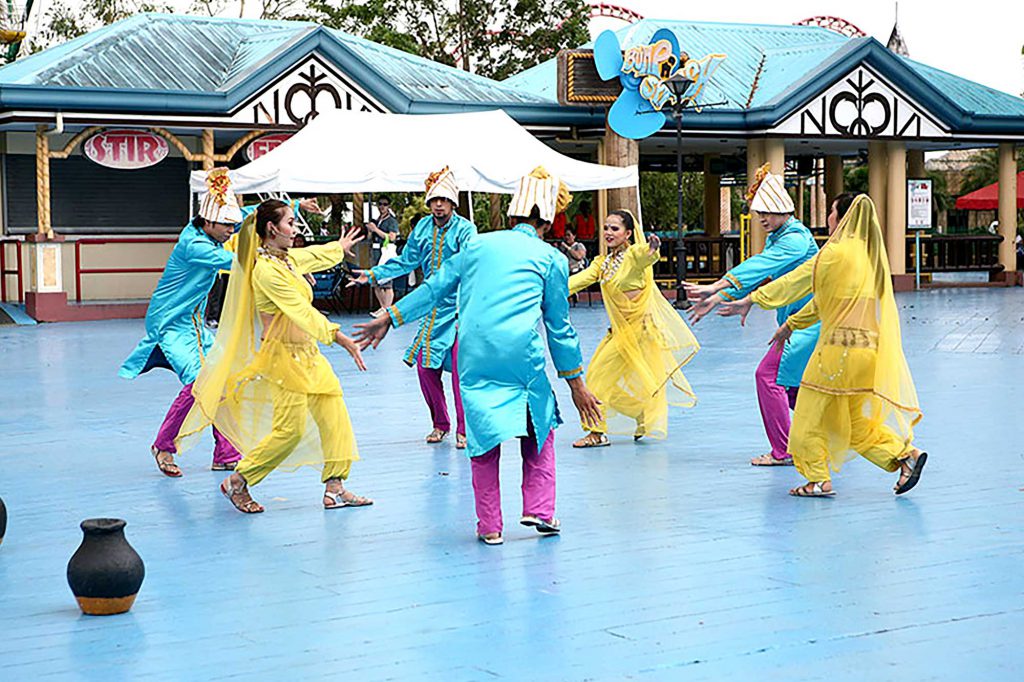 Get your eyes glued as the Bollywood dancers sway their hips to the fusion of modern and traditional Indian dance.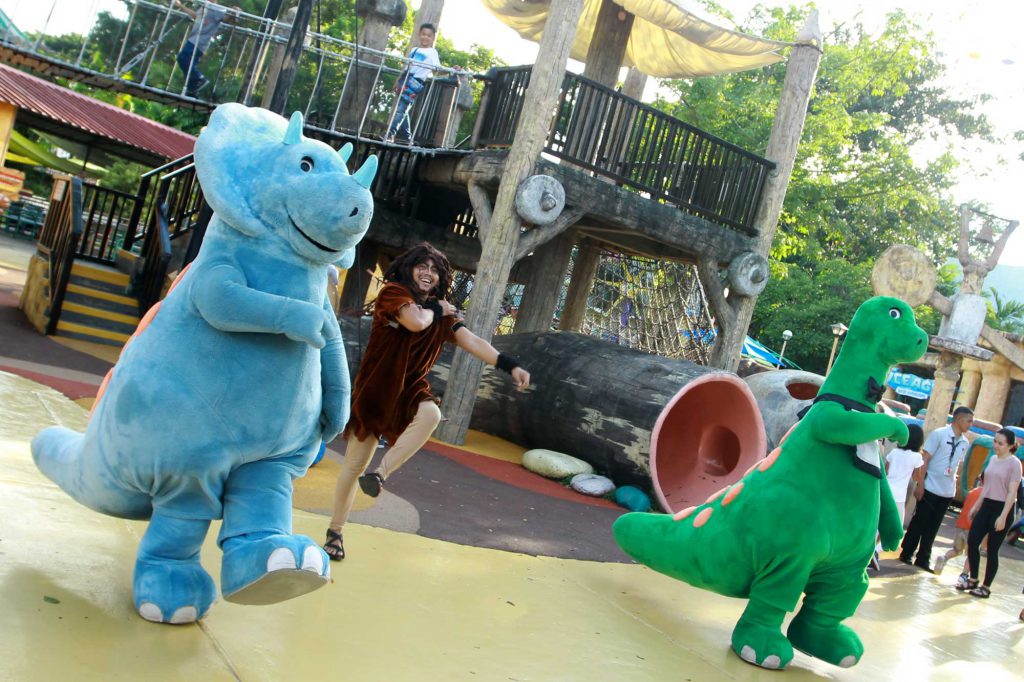 The Boulderville buddies, namely, the cave men: Rocks, Slate, and Goldy and the Dino friends: Benny and T-tops, roam in the land of Boulderville bringing fun and excitement wherever they go!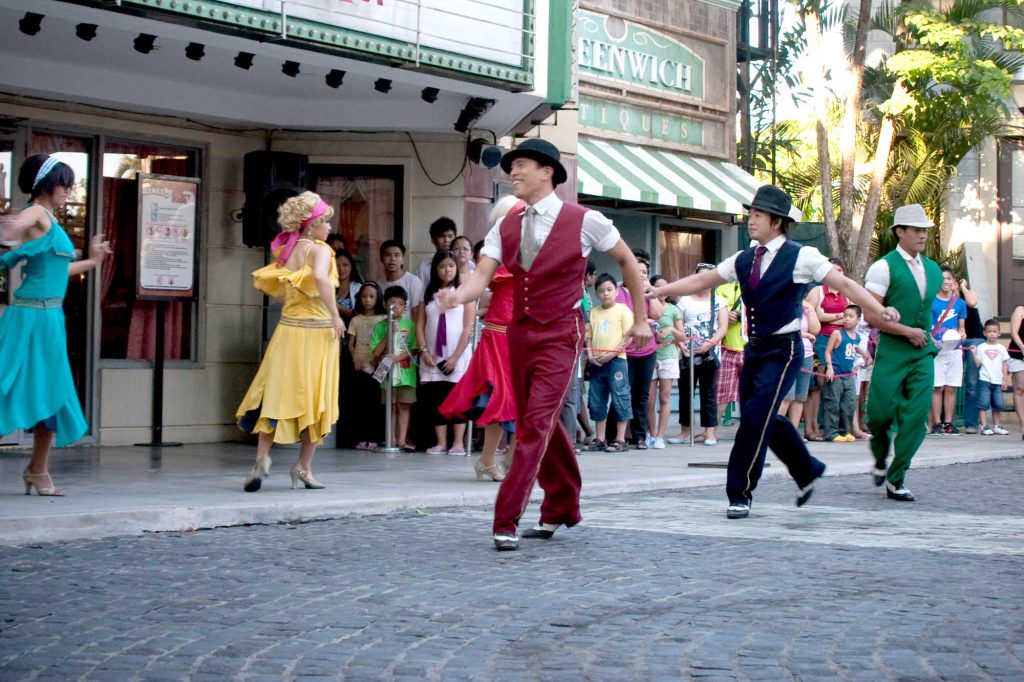 Let your heart and soul be caressed as the Uptown girls share cool jazz music with the downtown boys in the cobblestone street of Brooklyn.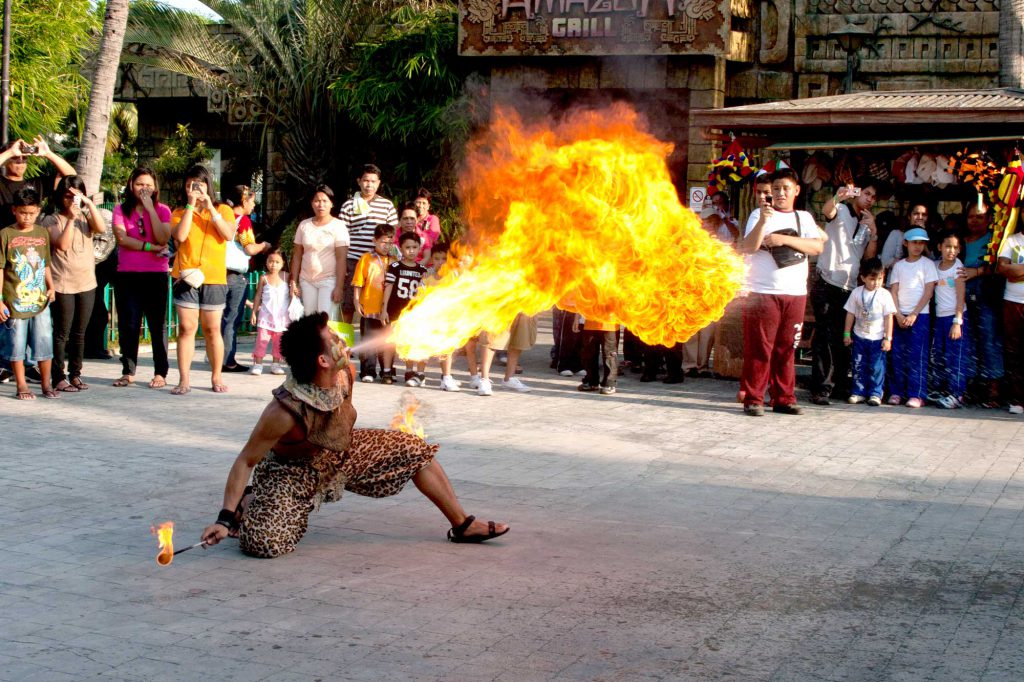 The Amazon Jungle of South America holds many wonders and often mysterious secrets — ancient cities, dangerous wildlife, and forgotten tribes. Quetzalcoatl, one of the mysterious lost tribes, shares their fire rituals at the Jungle Outpost.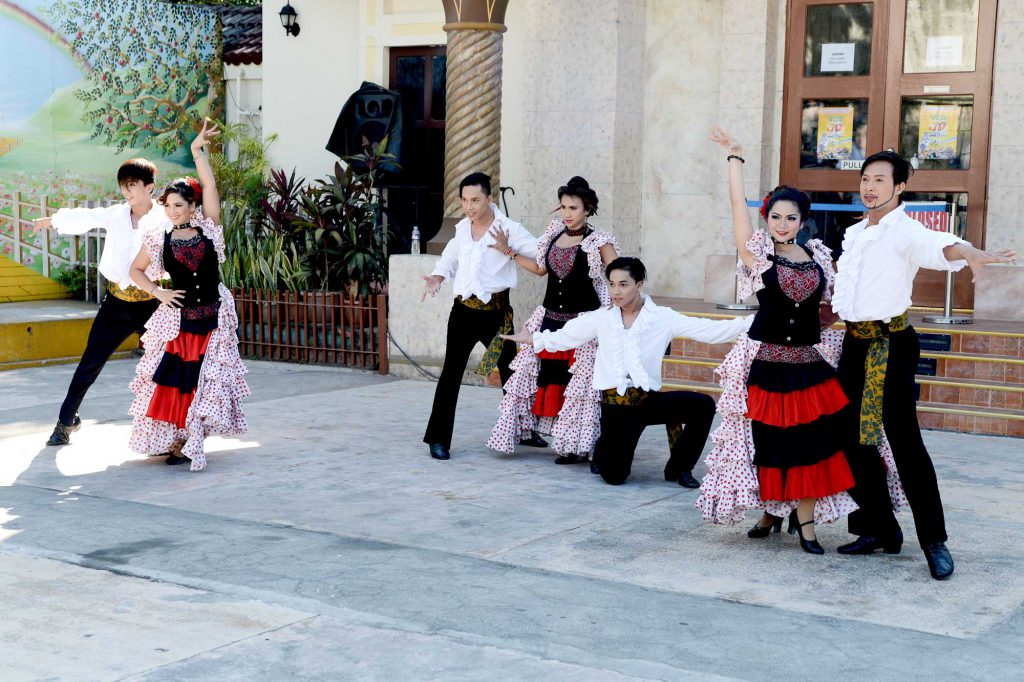 Be captivated by the sharp and passionate moves of EK's Portabello dancers — Las Rosas La Tinas El Umbres Bailaores de Portabello as they stamp their feet in a flamenco dance.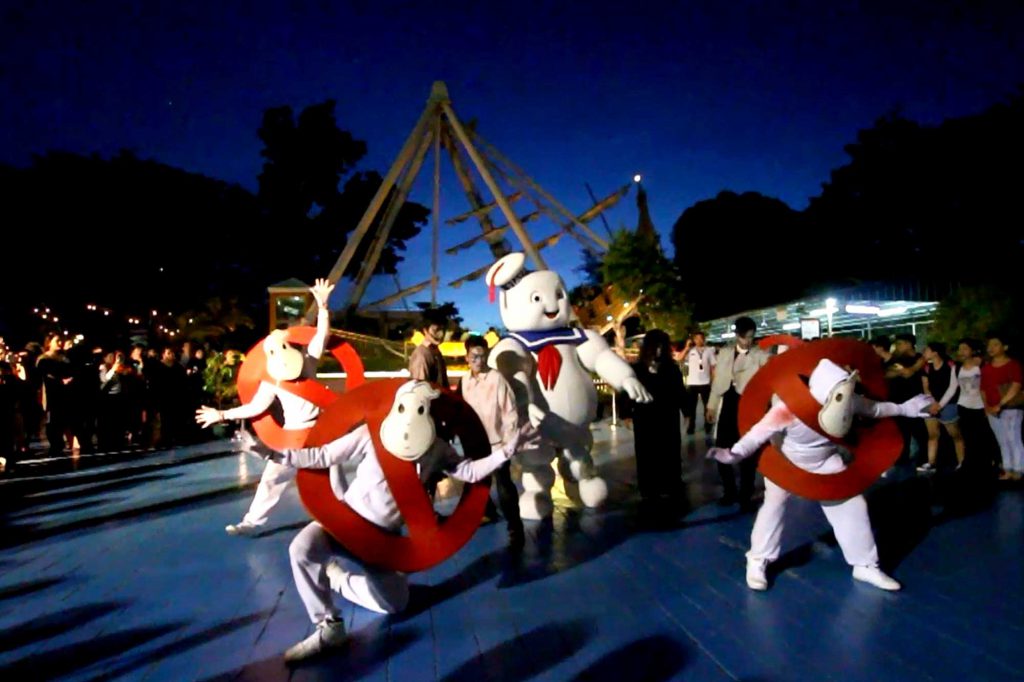 Live out the ultimate Ghostbusters experience and witness ghosts come alive in Rowan's Revenge! You may even get the chance to see the Stay Puft Marshmallow Man in person!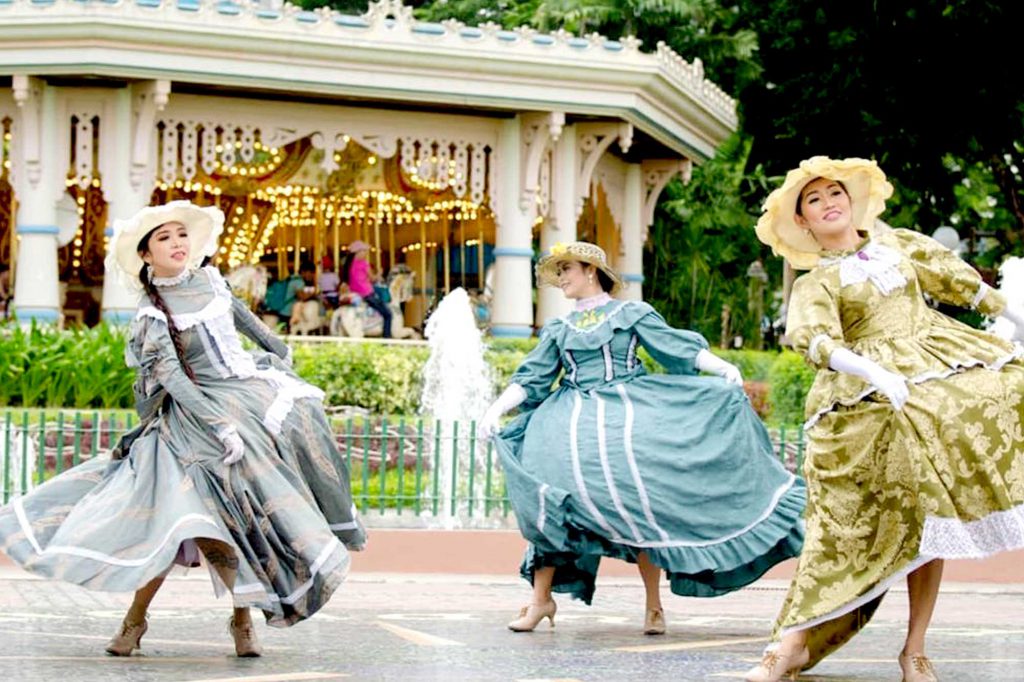 Dukes and duchesses in exquisite turn-of-the-century costumes dance their way back towards Queen Victoria's court, the land of romance and excitement, to mingle with the common folk.